About us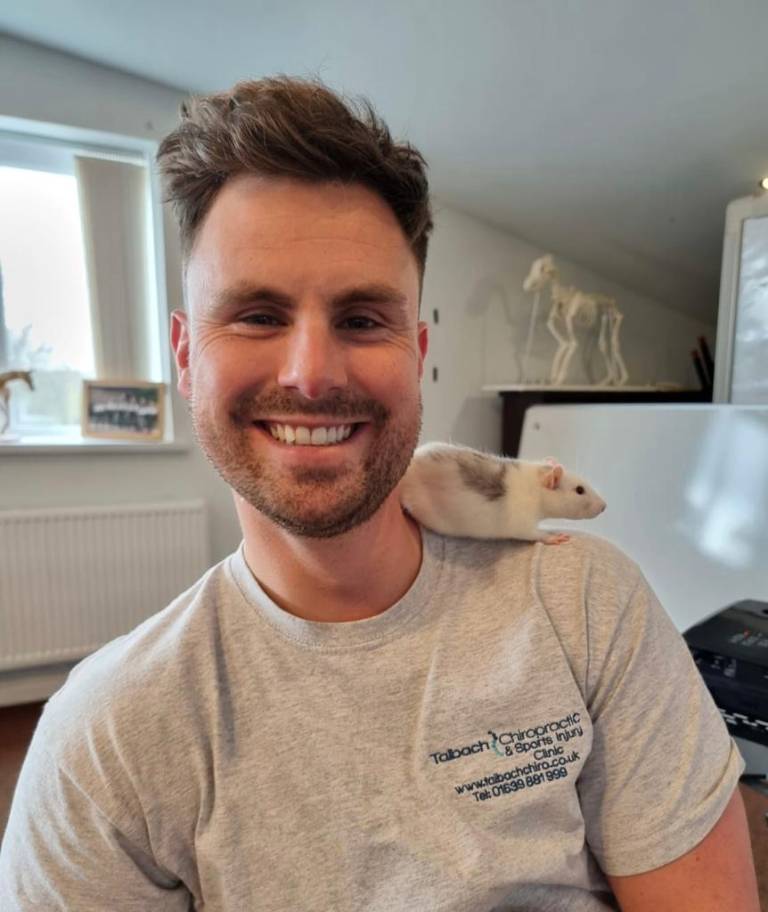 Who we are
Rohan has over 10 years of experience as a chiropractor, and a lifelong love of animals.
"What could be better than having the power to make animals feel refreshed, restored and renewed? Knowing that you've made a difference to their day, their mood - and in some cases their lives - is the best feeling in the world."
Rohan has worked with Swansea City FC, in the Premier League, and with some of the leading athletes in the country. He also lectures at the University of South Wales, and loves to stay up-to-date with all the latest global chiropractic research and developments.
What is animal chiropractic and how can it help?
Animal chiropractic focuses on the neuro-muscular-skeletal system. The nervous system allows the body to regulate and heal itself. But injuries caused by trauma, surgery, over/underuse can result in a restricted system, which can mean aches, pains or reduced mobility.
You may notice changes in your pet such as unusual moods, behavioural changes, or being overly sensitive to the touch.
We work around the individual needs and temperament of your pet, to identify and treat the source of the problem, saving you time, money and the emotional stress of long-term medical issues.
We will assess your pet to ensure that chiropractic treatment is the appropriate remedy for your them problem before proceeding, and you may need follow-up appointments.
Chiropractic treatment can ease your animal's symptoms quickly and effectively, but to remove pain and discomfort so that your animal moves and feels better in the long-term, additional visits are often required.
What happens during an appointment?
First, we talk to your vet to obtain a detailed history of your pet's medical history, including x-rays and other diagnoses. This requires your consent.
We will then evaluate your pet's health. This involves an examination of their posture, gait and range of motion.
If we decide that chiropractic treatment is right for your pet, we use hands on, gentle techniques. We may then need to schedule more sessions to complete your pet's treatment.
If you're noticing unusual patterns of behaviour or symptoms with no obvious source

Get in touch today