Small Animal Chiropractic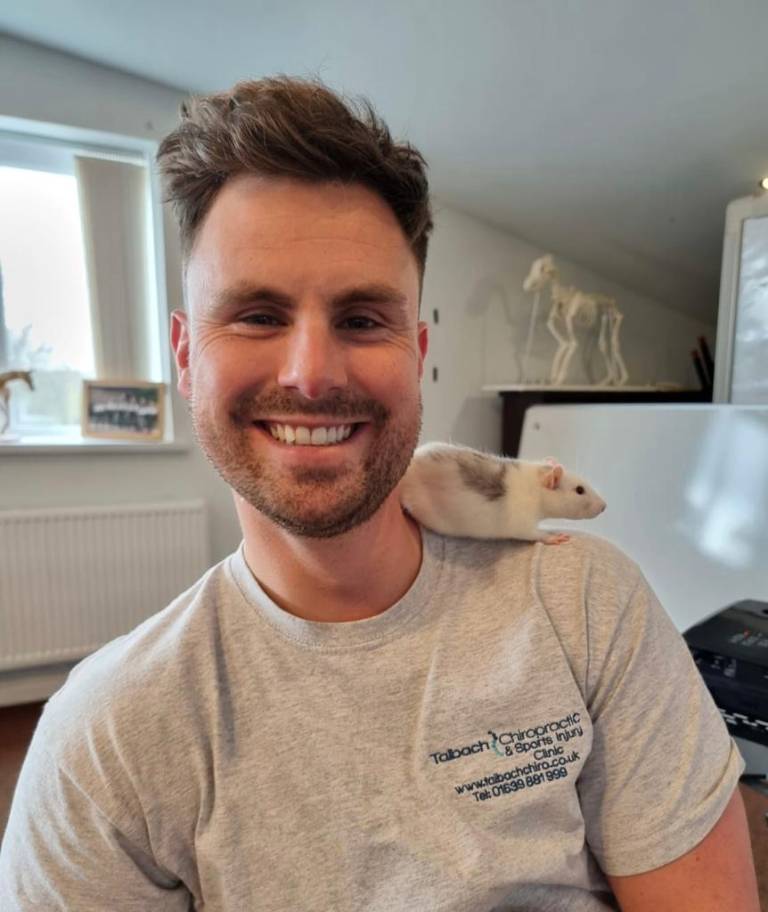 Small pets do not mean small problems - their issues can be just as painful and complex as our own. Yet most people don't consider chiropractic treatment for their small or unusual animals.
Whether your pet is a cat, rabbit, bird or snake, they can all experience musculoskeletal problems, and if you've noticed a change in their movement or behaviour, it's always worth getting in touch.
For some, small animals' behaviour may be harder to read, but when you love and care for an animal you know their personality and when they're unhappy. If you are at all worried, Get in touch today.
Symptoms of neuromuscular issues in small animals
Pain when being touched, petted or lifted
They find climbing stairs difficult, or refuse to go upstairs
Difficulty getting up or only lying on one side
Negative or aggressive behaviour
Changes in eating habits
Going to the loo in places they normally wouldn't, such as in the house
Limping, lameness or changes in gait
Not wanting to play
If any of these sound familiar, or you're at all concerned about your small animal
Making a big difference for a small animal
The results from small animal chiropractic treatment can be significant and immediate, which is why it should be considered part of their general maintenance.
It will keep them healthy and happy, particularly if they are older or have suffered an injury.
To make sure your pet is comfortable and safe, and you can enjoy each other's company for years to come, Get in touch today to make an appointment with our friendly team.

Contact us today