Canine Chiropractic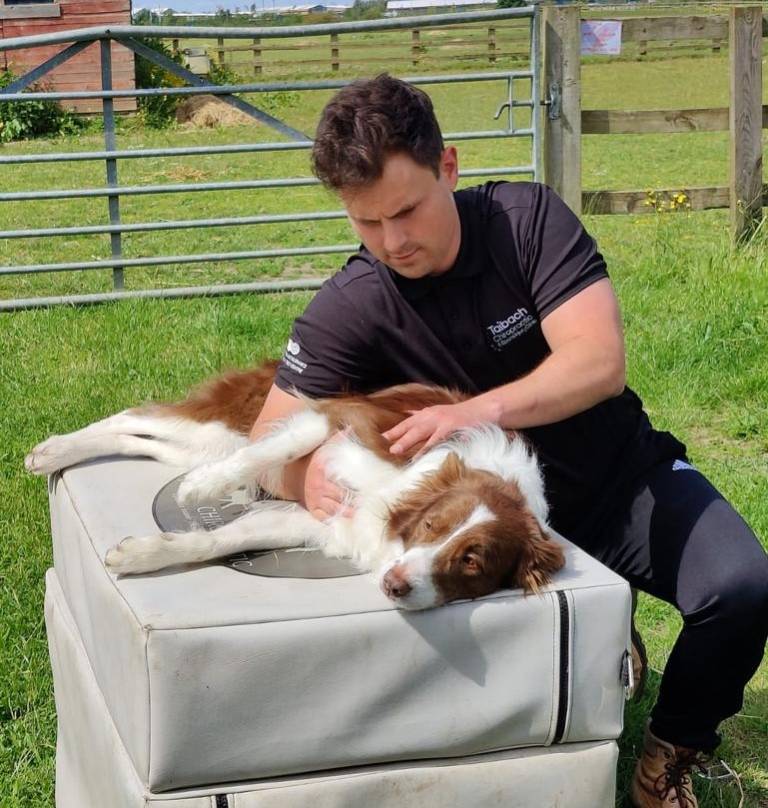 Your dog is your companion, your friend and a member of your family, so we understand just how important their happiness and welfare is to you. We're huge dog lovers ourselves.
If your dog is suffering from any issues with their nervous system, it can affect everything from their mobility to their mood. If you've noticed them acting differently or feeling under the weather, this may well be the reason.
As part of the treatment, we offer stance and gait analysis - we evaluate your pet's musculoskeletal health and provide treatment to improve the way they move, the way they behave and - most importantly - the way they feel.
Symptoms of neuromuscular issues in dogs
Pain when being touched, petted or lifted
Difficulty climbing stairs
Reluctance to jump or pain when jumping
Difficulty getting up or only lying on one side
Negative behaviour, unusually aggressive
Changes in eating habits
Going to the loo where they normally wouldn't, such as in the house
Licking or chewing paws
Lameness, limping or changes in gait
Changes in performance for show dogs
Not wanting to play
If any of these sound familiar, or you're at all concerned about your dog, Get in touch today.
Making a difference
The results from canine chiropractic treatment can be significant and immediate, which is why it should be considered part of their general maintenance.
It will keep them healthy and happy, particularly if they are older or have suffered an injury.
To make sure your dog is comfortable and safe, and you can enjoy each other's company for years to come, Get in touch today to make an appointment with our friendly team.

Contact us today